Since 1974, we have been manufacturing
aluminium structures for ports and marinas.
Europe – Russia – Middle East – Far East – United States – Pacific and Indian Oceans
Aluminium docks
We offer a complete range of fixed and floating docks for all types of craft, from single sculls to maxi-yachts. Our modular docks are based on components 6 to 13 m long and 1.50 to 4 m wide with load capacities of 100 to 450 kg/m² and lightship freeboard of 0.18 to 1.50 m.
Different types of anchoring systems are available, including pilings, dockside I-beams, stiff arm systems and moorings.
We also offer a range of finger piers composed of components measuring 4 to 10 m long and 0.2 to 2 m wide
Gangways
We offer a full range of access walkways and fixed or floating gangways and footbridges (recreation, secure, automated, overpasses, rivers) measuring 2 to 36 m long and 1 to 3 m wide with load capacities of 250-450 kg/m².
Larger dimensions can be engineered as needed.
Metalu operates worldwide to supply private clubs and complete projects.
They trust us

METALU - an international presence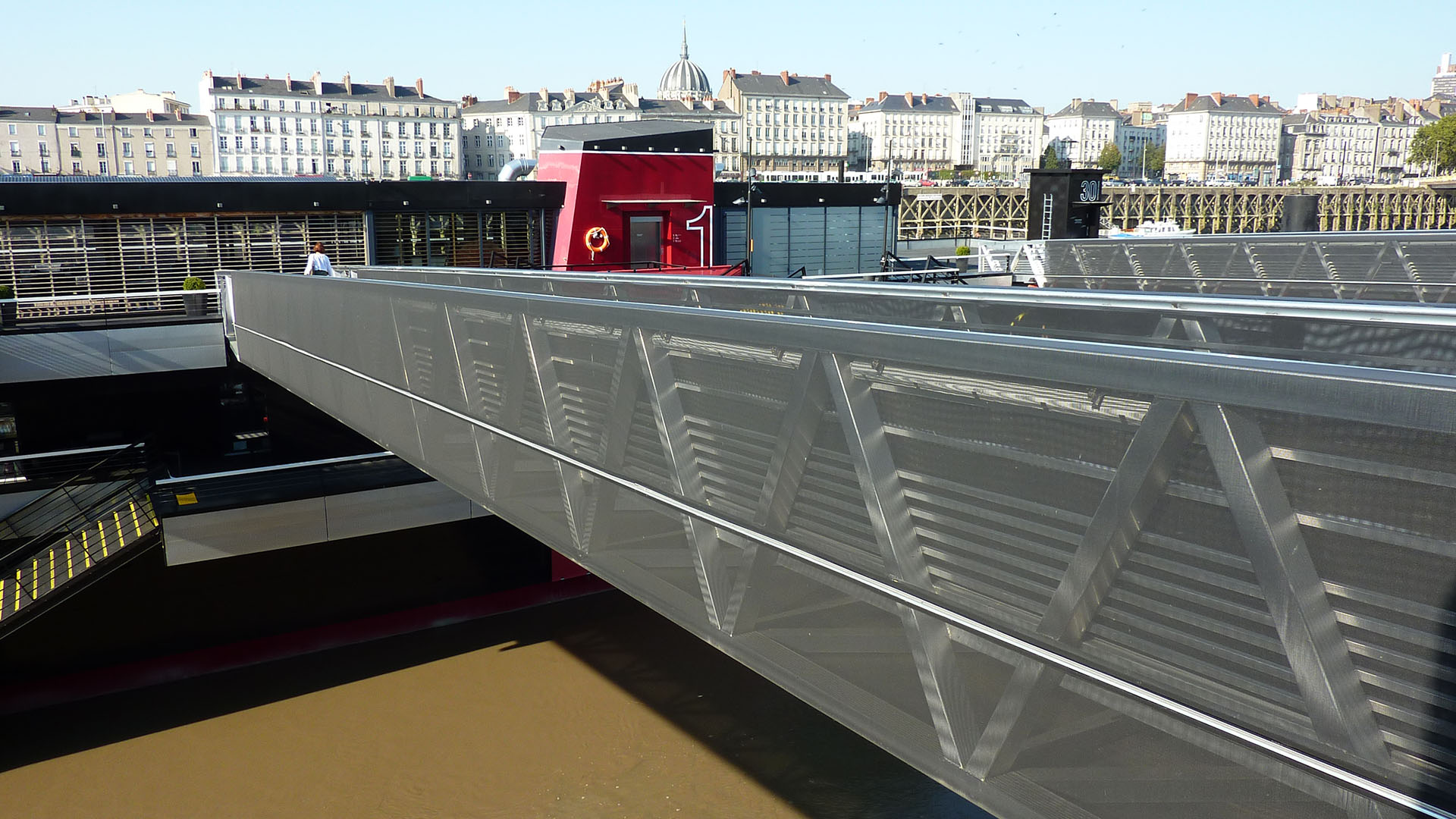 NANTES -FRANCE

RABAT - MAROC

MAHE - SEYCHELLES

LA TRINITE - FRANCE

OKINAWA - JAPON

PORT HALIGUEN - FRANCE
Metalu's employees are backed by the company's 40 years of technical and maritime experience, and we are at your service to design, manufacture and install your dock systems.



No. 1 in France for commercial docks
4000 m2 covered on 1.5 hectares
More than 40 employees
40 years experience
10 km of docks and gangways produced per year
Involved in building 50% of French marinas